Comstock's Magazine published a terrific article in this month's edition discussing the need for Sacramento commercial property landlords to relax long-standing tenant requirements for attracting startup tech companies that desperately need space to foster innovation.  The article explains how Hacker Lab, a non-profit technology incubator, recently expanded its commercial space by more than 10x by relocating to a Midtown Sacramento office / warehouse building that lends itself to creative work space.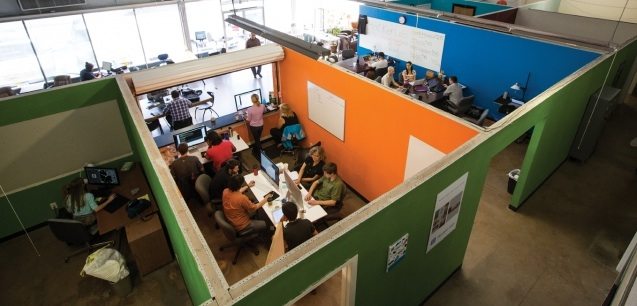 Sacramento commercial real estate broker Brian Jacks, who handled the lease transaction, was quoted in the article as saying "it wasn't an easy deal, but fortunately the landlord was willing to take a chance."  A few short months later, Hacker Lab finds itself at the epicenter of a movement that is culminating with Startup Weekend, a global event in local cities that brings programmers, designers and entrepreneurs together to launch their own startup company in 54 hours.  Excitement is building.  The City of Davis recently announced a new staff position called 'Chief Innovation Officer' that was assumed by industry veteran Rob White.  White toured a mixed-use commercial building last week, located just one block from the U.C. Davis campus, which he agrees would be a perfect fit for a Hacker Lab type organization.  Students and industry professionals need a place other than coffee shops where they can meetup to collaborate on technology and innovation projects that will help take the Sacramento region to the next level.  Click here for related article.  
Article contributed by Brian Jacks
Brian Jacks is a Sacramento commercial real estate broker (since 1996) specializing in commercial leasing and investment sale transactions for retail, shopping centers, multifamily, apartments, senior housing, office, industrial, mixed-use, and special purpose properties.  Having spent over 20 years with Wells Fargo, he personally facilitated the underwriting, approval and funding of almost 250 commercial real estate loans totaling over $1 billion in proceeds.
Jacks is a Regional Vice President for EAST WEST Commercial Real Estate, a full service commercial real estate brokerage advisor based in Orange County.  In addition to serving the Sacramento marketplace, he is also responsible for the company's current expansion into the San Francisco Bay Area.  For more information, contact:
Brian.Jacks@EastWestCommercial.com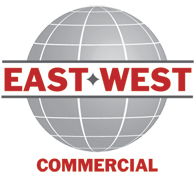 Cell (916) 837-3456 | eFax (916) 313-3778
915 L Street, Suite C440, Sacramento, CA 95814
About EAST WEST Commercial Real Estate
EAST WEST Commercial Real Estate is a full service commercial real estate brokerage advisor specializing in investment sales, commercial leasing and finance for retail, office, industrial multifamily, senior housing, self-storage, mixed-use and special purpose properties throughout California, Nevada, and Arizona.  The firm is headquartered in Orange County, CA.  Brokerage offices include Sacramento, San Francisco, Walnut Creek, San Jose, Oakland, Los Angeles, San Diego, Orange County, Riverside, San Bernardino, Reno, Phoenix and Flagstaff.  Other services include bank REOs, 1031 exchanges, nationwide commercial Business Opinions of Value (BOV's) and Broker Price Opinions (BPO's), mortgage brokerage, lender services, and asset management.