My experience dealing with Brian Jacks on a professional level was, and still is, amazing! Brian follows through at all hours of the day to ensure the process is quick and easy. Brian has great business standards with me and my company and he showed to me how important his clients are.
Owner, All Stage Canine Development, February 2018 via Facebook
Brian is a consummate professional in the Sacramento commercial real estate market, and my "go to" resource. As a former commercial agent, I appreciate and trust his knowledge, instincts and honesty.
Realtor, Sotheby's International, November 2017 via Google
Brian was great and so patient… he took the time to show us the space multiple times, even on a weekend! He also worked with us closely in negotiating the terms. In the end we went with the space he showed us and would recommend him hands down!
Partner, Garcia & Anderson LLP, October 2017 via Google
Brian found a spot in Midtown for me to rent that nearly perfectly fit what I was looking for. I hadn't expected it to even be possible, but he made it work in no time.
Founder, TeleDyne Corporation, October 2017 via Google
I met Brian almost two years ago when I was looking for a large property for a new concept. Brian was helpful and knowledgeable about the inventory in Sacramento that fit my needs. Last Spring, that property was found and Brian helped negotiate a great lease for us. I have recommended him to anyone looking and will continue to recommend him to anyone looking for commercial property in the Sacramento Region.
Owner, South, September 2017 via Facebook
So glad I found Brian to help me purchase the 18,000 square foot grocery store where I had been leasing for 27 years. This was the first Raley's in Sacramento on El Camino Ave. The adjacent thrift store operator owned the entire 40,000 square foot property and finally decided to sell. I was worried I might miss the chance and some investor would take over, but I couldn't let that happen. I called Brian on Thanksgiving Day and couldn't believe he answered the phone. We met the next day to establish a strategy and the rest is history. Now, in a role reversal, I own my building and I'm also landlord to the thrift store. I can't thank Jacks Commercial enough for making this happen. Very professional and thorough all along the way. Many thanks!
Owner, Kings Market, June 2017 via Google
Brian is an exceptional broker. He worked on a deal with me for nearly 3 months but stayed consistent and got the job done.
Licensee, Sourdough & Co., June 2017 via Yelp
I highly recommend Brian! He is easy to get in touch with, promptly answering any and all questions, and responding to emails at all hours of the day, and night. He was patient, helpful, and made me feel confident in my decision. I am so grateful to have had is expertise, and guidance throughout this process. Thank you, Brian!
Been working with Brian Jacks for about 3 1/2 years and find his services amazingly refreshing and with result oriented outcomes. His services are above and beyond any other broker (except one that has left the business.) that I have worked with for the past 35 years. Responsive – Attentive – Prompt – Fully present And Quite effective with results that speak for themselves. I am appreciative and thankful for all of the years of working with Mr. Jacks. Thank you.
Investor, January 2017 via So Tell Us
I strongly recommend working with Brian. Thanks to him I was able to find my new office space. Brian oversaw the lease process with the property owners – was always quickly available to answer any questions I had via phone, e-mail and text. Beginning to end – the process too about a week. A stark difference from other commercial property realtors I navigated in the 3 months I was seeking my new office location. Thank you Brian!
Executive Director, CNC Education Fund, December 2016 via Facebook
Brian just recently helped us complete a lease on a new church space. We brought him in late in the game and he expertly inserted himself into a very uncomfortable and tense negotiation. From there Brian guided us with grace and expertise at every turn. He was available whenever we needed him and was responsible to never drop the ball. He even put up with all of our stupid questions and ideas from pastors who really have no idea what we're doing. I could not recommend him enough for your commercial real estate needs.
Lead Pastor, Catalyst Woodland, October 2016 via LinkedIn
It's easy to write a great review for someone that did a great job! Brian is an extremely pleasant and professional individual. He did his homework the very first time we met and showed me other similar properties and what they sold for. We had a conversation about price and strategy and I put my commercial property on Fulton Avenue in his hands. The sign went up and he did his marketing and, within a few weeks we got two offers in one day. The second offer was reasonable and, within a very short time, we accepted the offer and the escrow closed. This is the 7th or 8th building that I've bought or sold in the last 40 years and it was the easiest one by far. I appreciate Brian's expertise and highly recommend him for Real Estate adventures! : )
Christopher Kight Photography, January 2016 via Google +
Brian is a great business man with integrity and loves to help his clients succeed. He successfully helped find a buyer for the building our family business has been leasing for over 29 years. This allows us to keep our restaurant at its original location and continue operations for many years to come. Thanks again Brian for your help.
JR's Texas Bar-B-Que, December 2015 via Yelp
I cant begin to tell you the level of service I received from Brian Jacks. I called at 8 p.m. on a Sunday night expecting to get his voice mail when to my surprise he picked his phone up. Not only did he give me information on the property I was looking at, he came and met me at the building and showed it to me that night!!!! I had a very hard time explaining to landlords how big of an opportunity my gym would be for anyone who was will to invest in me and my vision. Brian did his homework and looked into the type of gym I would be bring to Sacramento CA, and now it's because of Brian that Sacramento will have it's first Ralph Gracie Jiu-Jitsu Academy. This is why I highly recommend you go see Brian. Thank you Brian for your hard work and dedication!
Partner, Ralph Gracie Brazilian Jiu-Jitsu, April 2014 via Yelp
Brian was prompt and professional, and helped us find the perfect space for our business. He was responsive at all hours of the day and clear in his communication when we had any questions about our space and lease. I highly recommend calling him when you're looking for your next office or retail space!
Owner, Creative California, September 2015 via Yelp
Brian was extremely professional, helpful and accommodating while working thru lease negotiations for my costume rental shop. He always responded to inquiries on a timely basis and was able to meet at times convenient for me. I highly recommend Brian if you are looking for commercial real estate services.
Owner, Costume Junction, September 2015 via Yelp
It has been just over a month since Brian Jacks helped us at GreenWheel Farms secure our location and we are beginning to get it sorted and ready to start bringing in equipment. We have had to make some adjustments to fit our companies game plan but it is now coming around. None of this would have been possible except for Brian's skill at both negotiating with our new landlord and our investor back in Ohio. Coming to terms is something that I leave to an expert and I can't say enough good things about how skillful Brian handled our lease agreements. Without hesitation I recommend Brian and his company for finding, negotiating, and leasing your next office/warehouse/building space.
CEO, GreenWheel Farms, August 2015 via LinkedIn
This may be the most courteous, effective, quick responding real estate agency in the Sacramento area.  We were looking for a new location for a small private school, and had trouble talking to other realtors (or even getting them to call us back).  The people at this agency not only called me back the same day, but I had a direct connection to the manager of a property we were interested almost immediately.  I would highly recommend their services ANY time! 🙂
Wayne Geri Academy, July 2015 via Yelp & Google
It was a pleasure working with Brian on the sale of our office building. I found him to be understanding, honest, hard working, and creative during this difficult transaction. Thanks Brian.
Owner (Crescendo Properties & Quick Quack Car Wash), May 2015 via LinkedIn
Brian was instrumental in bringing all parties to the table to sign a complicated lease. 
President (Simplify Lending), May 2015 via LinkedIn
I had to create an account just so that this could be my first review.

I'm glad to see Brian getting the good reviews he deserves. He is a pro in every aspect of the word: he knows his stuff and is prompt and responsive. Most importantly, he is highly communicative.

My business partner and I are opening a restaurant in Sacramento, and Brian showed us quickly to the perfect building for our uses and helped us seal the deal. Along the way, he educated us well as we were relatively naïve in the field of real estate, and he was direct and willing to elaborate.

Aside from his high professional standards, he's genuinely a nice guy to be around. If you work with anyone else but him you're likely doing it wrong.
Co-owner (Save Point Tavern), April 2015 via Yelp
Brian is on TOP of business.  Helped us find a great deal and close it quickly.  Understood particular deal points that were sensitive to us and helped us to accomplish these in a timely and professional fashion.  Also has a good sense of what will and won't work when negotiating, and helped us avoid wasting time.  This guy knows what he's doing.
Knighted Ventures, March 2015 via Yelp
Brian is just what you need in a commercial broker: he is honest, responsive, and willing to do what it takes to get a deal done. I would not hesitate to refer someone that needs commercial leasing assistance in the Sacramento area. Brian's use of technology is impressive, and it helps him cut through the clutter to deliver impressive results in a short amount of time. Without a doubt, he is one of the best in town!
Attorney at Law (Law offices of Rick Morin), March 2015 via Google +
I want to write this thank you note for your great help in getting us a great martial arts tenant for our commercial property on Truxel Road in Sacramento.  I am very happy that not only they are a "feel good business" with potential for long term lease, but the tenant is equally excited about their lease with me.  They are impressed with your work too.

Please feel free to use this note to let your clients know that I would highly recommend your service to them.  You truly have your clients interest in your heart when you are helping them.  You are one of only a few people I know who works weekend and night hours because you do not want to miss any good opportunity or leads.  I appreciate your professionalism and hard working diligence.  Congratulations on your new own company.  I am sure that you will do well.  I have no hesitation to refer my friends to you.
Franchisee (McDonalds) / Co-founder (APAPA), December 2014
Brian was awesome to work with and helpful with the whole transaction of our commercial purchase. We will definitely use him again!
President / CEO (Sacramento Elite Patrol), December 2014 via Facebook
We worked with Brian to find a space for our new business.  He was extremely helpful and professional, and we have leased a great spot.  The leasing process was fast and easy.  He has also been very supportive of our new business venture, and we really appreciate him for that!  I would definitely recommend him for your commercial real estate needs.
Director of Operations (Outlet Coworking), November 2014 via Yelp
OK where do I start.  I already had one restaurant and needed a broker who could help me expand to my next restaurant.  One night I was online looking at new locations and I came upon Mr. Brian Jacks… and let me tell you, I found the right guy.  First of all, he was professional and responded to me that night.  Then a few days later, he came and met me and helped look for some new locations.  Then Brian found me the location of a lifetime in Midtown Sacramento and worked with me and the landlord… and let me tell you I needed some help.  Brian sold my case… that I was the one who needed to be in this location and the landlord agreed to give me a lease.  Now I have two great restaurant locations thanks to Brian Jacks!  So if you need a Great Location and a Great Broker, look no further than Brian Jacks.
Owner (Sticky Gator BBQ & Soul Food Company and T & R Taste of Texas), August 2014 via Yahoo
Brian was smart, efficient, and very easy to work with. We needed a campaign HQ for a highly salient race, and we moved-in within a week of meeting.

The space was spacious, well-kept, and regularly maintained. No complaints from staff or volunteers.

More importantly, when it came to signing the lease and obtaining the appropriate coverage, Brian went out of his way to make every step clear and concise. Closing out was a breeze too. Very professional!
Campaign Manager (Maggy Krell for Sacramento County District Attorney), June 2014 via Yelp
Once in a while when life hands you lemons, a readymade pie shell shows up and with a little effort, and a whole lot of care, you are soon holding a beautiful, delicious lemon meringue pie. Hope this creates a bit of visual because it perfectly describes our experience this past 6 months. We had been through the ringer looking for a new home for our business. We had made an offer on the building we were currently residing in but after a yearlong process, the owner sold it right out from underneath us. Being left high and dry and sour to boot, we sought after a new broker and had the amazing fortune of finding Brian Jacks with East West Commercial. I knew the moment I called him I had found a winner. He was sitting in my office less than two hours later and the process of finding a new home began. I was so impressed with Mr. Jack's professionalism, yet even more stirred with his truly genuine and approachable demeanor.  Brian immediately got to work.  He is equipped with the latest technology and with just a brief consultation, began pulling up inventory to fit my exact criteria.  Over the next couple days he arranged a meeting to view the first location which we quickly discovered was not ideal.  The next day, he arrived at my office with the "pie shell".  He had considered all of our restraints and found the perfect fit.   We drove over and looked at it that very afternoon and four months later we closed as the new owners of an incredible building that was tailor made in so many ways; our Lemon Meringue Pie! Words just cannot express my gratitude towards Brian. He was thorough throughout the entire process, informative, caring, concerned with our challenges and worked tirelessly to see that our dream was realized. He has not only been great business associate, he has become a true friend. When I reflect back over this experience I will always think fondly of the journey and will be grateful that our paths crossed. I highly recommend Brian for any commercial real estate leasing or purchasing needs.
Armstrong Plumbing (President), May 2014 via Yelp
I recently purchased an existing Curves franchise in Citrus Heights after working at another location for several years.  This was a huge step for me and way out the box… talk about a stressful.  I knew that Brian had already helped three other Curves owners with new leases, so I felt comfortable working with him.  Bottom line, I needed to find a new space fast, so I wouldn't have to take over the business in the old facility, which had been in operation for 15 years.  Brian found a terrific space with better access, parking, windows, visibility and a really low lease rate with 6 months free rent.  I couldn't be happier and my members all love the new space.  Thank you so much!  Denise
Curves Franchise Owner, December 2013 via Yelp
My husband and I have been working with Brian to find the perfect place for our new business in Davis. We are very particular on the space that we require. Brian has been patient with us, and while we have not found the perfect spot yet, he sends us leads as new opportunities become available. We are confident that when the right place becomes available he will help us seal the deal. Would definitely recommend him as a commercial broker.
Applebee's Restaurant Manager, September 2013 via Yelp
Our 40,000 square foot commercial office building in Sacramento's Land Park had been losing tenants for years and peaked at 85% vacancy.  At our lowest point, Brian brought us an athletic club, who leased almost half the property in one fell swoop.  Fitness System built all their own improvements and we didn't have to do a thing.  1250 Sutterville Road is once again a focal point in this wonderful community (across from the Sacramento Zoo).  We have since hired Brian to lease the remaining office suites and have high hopes for continued progress.
Retired Principal, GW Consulting Engineers, August 2013
Brian did a fantastic job in helping us negotiate a 5 year lease for our new business. He is knowledgeable,  helpful and friendly, easy to talk to.  We needed to close the deal in 5 days and I feel he went out of his way to make it happen  at the same time making sure that our needs were met. Thanks again Brian!!
Curves Franchise Owners, April 2013 via Yelp
Brian is very professional and helpful. We worked together on a Folsom property that had quite a few contigencies, and Brian helped me nagivate through the concerns. He follows up quickly, always maintains a positive attitude and goes the extra steps to find answers.
Owner, Kihon Media, January 2013 via SuperPages
I'm from Southern California and contacted Brian Jacks along with a few others when I was looking for a commercial space in the Sacramento area.  By far, his service was most excellent and the best because 1) he followed through on all my requests timely, 2) was well informed in his field and the area, 3) had a nice genuine approach about wanting to help and provide solutions for me, 4) he answered all my questions and provided references.  Thank you so much.  It was great to work with you.
Entrepreneur, January 2013 via Yelp
I recently had the pleasure of dealing with Mr. Brian Jacks, as he was the Commercial Real Estate Agent that helped our Church, Liberty Towers, negotiate a business arrangement with Cornerstone Christian School, as our new tenants. Brian Jacks is a super great guy that knows how to "go over and above the call of duty". He not only understands business, but he also understands people, which makes all the difference. He is not pushy at all, which is one of the things that I love about him, and all in all at the end of the day, our Church really knew that he cares more about us, than he did the business deal. Our Church, Liberty Towers, highly recommends him as your agent!
Pastor, Liberty Towers Church, November 2012 via YP.com
My husband and I completed the purchase of a 14 unit apartment complex in Sacramento. Prior to this transaction, we had purchased free standing homes, however, had not ventured into commercial sized properties. This is where Brian's expertise became invaluable. Brian spent a great deal of time researching the market to ascertain the true value of this property. He also knew what vacancy rate we should expect for the area, which assisted us in managing our anticipated income/expenses ratio. At our request, Brian remained heavily involved throughout the entire process, including personally attending building inspections. Brian's extensive knowledge in commercial real estate gave us the confidence to understand the process of making such a large investment. Our purchase was completed within just three weeks of signed acceptance! With his professional attitude, approachability and attention to detail, Brian far exceeded our expectations. We have dealt with several different brokers over the years and there is just no comparison to the quality of Brian's work. Brian kept us fully informed at every step along the way, which helped reduce our stress during a very extensive due diligence process. I would highly recommend anyone looking to purchase commercial real estate engage Brian as their broker. I know we will use Brian for our next real estate transaction.
Retail Sales Manager, Microsoft, December 2011 via Google+
Brian did a fantastic job helping my real estate investment group find a great deal on an apartment property. His service and input were top notch regarding what our next steps should be. What really impressed me was that he continues to follow up and check on the proerty after we have closed. Will definitely come back to him next time I am in the market!
Financial Advisor, Wells Fargo Bank, July 2012 via Yelp
I'm the principal at Cornerstone Christian School (K-12) and I had the pleasure and benefit of working with Brian Jacks as he put together the transaction between my school and Liberty Towers Church to finalize a 10-year lease agreement. Brian was professional and courteous in all his dealings and communication with both parties. I would refer his services in commercial real estate to anyone since I experienced first-hand the best of customer service.
Headmaster, Cornerstone Christian School, April 2012 via SuperPages
Several weeks ago, the future location of our church was completely uncertain. We had a limited time to find a new space, and after an initial meeting with Brian Jacks, it looked like there was not much opportunity for a church of our size and budget to stay in Roseville, CA.

But with Brian's help and expertise we were able to secure a three-year-lease on a property in the exact location we were hoping for. Brian was knowledgeable, down to earth, and realistically optimistic.

It was a great help for us to know that we had an advocate in Brian, working hard to see our needs and desires met. Even after Brian's job was done and the lease was signed, he followed up and continued to ensure we were satisfied. On behalf of Veritas Church, Thanks to Brian Jacks and East West Commercial.
Senior Pastor, Veritas Church, June 2012 via Yelp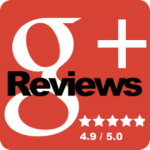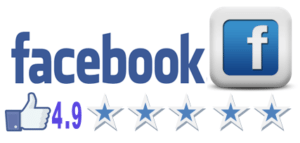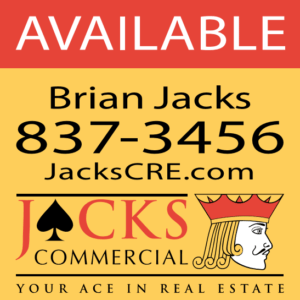 View all of my commercial real estate listings for sale or lease.
Get in touch today and we'll happily discuss your commercial real estate needs.
Commercial Real Estate is Our Specialty
Sacramento Commercial Real Estate expends a great amount of effort and resources toward research, our commercial real estate brokerage services systems, property acquisition, financial and investment analysis, and client relations.
The experience that our professionals at Sacramento Commercial Real Estate bring include market analysis, research, market knowledge, negotiating skill, financial and cashflow analysis, and commercial real estate sale and lease transaction expertise.
Our goal is to bring quality properties to the market to assist investors and lenders in selling their assets to qualified investors. Our commercial real estate brokers are well connected to asset managers and loan servicers of the nation's top financial institutions, as well as to the investor and brokerage community.
Commercial Real Estate Brokerage

Lease and Sale Transactions, REO's / Bank Owned Commercial Real Estate, BOV's / BPO's – Commercial Broker Price Opinions, 1031 Exchanges Sacramento, Apartment & Commercial Short Sales, Investment Consultation and Transactions, Financial Analysis, Market Research, Internet Marketing / Social Media, Value-Add Analysis, Loans and Equity Financing
Lender Services

Commercial Broker Price Opinion (BOV's / BPO's). Commercial BOV / BPO, Assets we Service: Apartments, Office, Industrial, Retail, Senior Housing, Triple Net Properties, Mixed Use, Asset Management & ORE Brokerage and Marketing
Asset Management

Assets we service: Apartments, Office, Industrial, Retail, Senior Housing, Triple Net Properties, Mixed Use, Leasing, Lease Analysis, Lease Negotiation, Financial Modelling, Budget & Cashflow Analysis, Property Reports, Inspection Reports, Management of Vendors and Contractors, Value-Add Analysis, Repositioning, Asset Disposition
Let us take care of your commercial real estate needs and get you into the commercial real estate you desire!