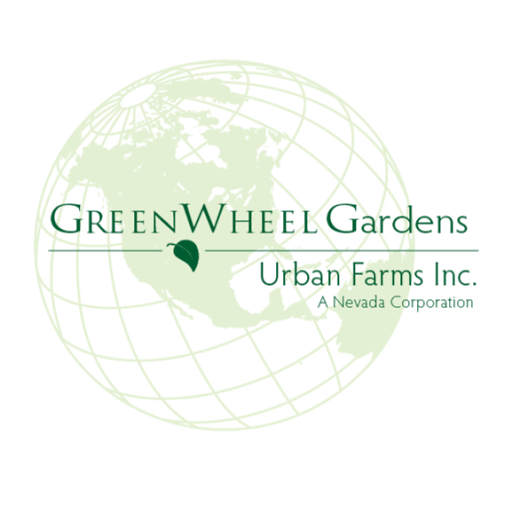 Capitalizing on a concept first conceived in the 1970's by NASA for growing produce in space, Casey Call, CEO of GreenWheel Farms, spent the past two years in research and development working to create a commercial grade proprietary system for growing "simply better than organic" leafy produce in a fully controlled environment (24/7) that will change the architecture of agriculture. The closed loop system produces zero waste and is a welcome technological advancement that will prevent excessive use of precious water in drought prone communities.
Click here for related story by the Sacramento Business Journal.
Struggling in a small research facility for longer than Call would care to admit was a challenge, but certainly worth the wait after finally receiving first round funding this month. A collaboration agreement between GreenWheel Farms and Robert Foraker's ACT International Incubator, Inc. provides the requisite framework to assemble the investment and resources for moving forward with the endeavor. The timely cash infusion will enable the development of an 8,250 square foot demonstration center at 2421 Mercantile Drive (Rancho Cordova, CA). This suburban Sacramento location will serve as GreenWheel Farms' world headquarters and function as a micro production facility. The building itself offers signage and visibility along the heavily traveled Folsom Blvd, and will include a lobby/reception area plus mezzanine level for providing a birds-eye view of the growing operation. 
This high-grade, sustainable, and pesticide free leafy produce is intended to be grown and consumed locally. With a computerized "just in time" system, local restaurants and grocers can pre-order specific varieties and quantities with the utmost confidence and precision. Not only will prices and quality be consistent and reliable, given a lack of uncontrollable variables such as weather, but costs will also be reduced by eliminating the transportation factor. Urban Grow Centers (UGCs) comprising 40,000 square feet, each with 200 systems, are ultimately planned to be located within major cities throughout the U.S. and beyond, close to produce distributors and end users, thereby eliminating the need for costly transportation from conventional farms located far away. Each UGC is expected to generate approximately 760,000 pounds of produce annually.
Call's expertise in the field of LED lighting allowed him to participate in many exciting projects including the illumination of the New York Times Square Ball and World Trade Center. He has channeled this knowledge and ingenuity into this unique grow system, thereby enabling GreenWheel Farms to turn the page of history for sustainable, controlled environment farming. Many aspects of this venture are humanitarian in nature and will be revealed to dignitaries and investors, who will soon be invited to witness this new wave of opportunity unfold in America's Farm to Fork Capital of Sacramento, CA.
Upon successful implementation of GreenWheel Farm's demonstration center, additional investment capital will be utilized for expansion opportunities, where non-genetically modified heirloom seeds will begin to sprout in UGCs housed in previously non-productive warehouse buildings in urban cities. Power requirements, ultimately fed by solar arrays atop each UGC, will be exceptionally low as each system consumes very little electricity. High density farming will have been re-imagined and Call's team will be at the forefront of the revolution.
Brian Jacks, principal of Jacks Commercial Real Estate, was pleased to identify and secure a commercial lease for GreenWheel Farms' demonstration center. Ryan Smyth, senior agent of Ethan Conrad Properties, represented the landlord.
Article contributed by Brian Jacks
Brian Jacks is a Sacramento commercial real estate broker (since 1996), specializing in commercial leasing and investment sale transactions for retail, office, industrial, multifamily, mixed-use, and special purpose properties. Having spent over 20 years with Wells Fargo, he personally facilitated the underwriting, approval and funding of more than 225 commercial real estate loans totaling over $1 billion in proceeds. Jacks is the Principal Broker for JACKS Commercial Real Estate, which serves the Sacramento market for commercial sales and leasing of all property types. For more information, contact Brian Jacks: 

Brian Jacks | Principal Broker | (916) 837-3456
Brian@JacksCRE.com | BRE Broker Lic. #01217349