Almost three years ago an Australian investor acquired 6420 46th Street (14 unit apartments) in South Sacramento "site unseen" for $875,000 ($62,500 per unit / $70 per square foot). The property, built in 1990, was in good condition at the time of sale, but had been managed by a local owner for the previous nine years. Due to the hands on approach, average length of tenant occupancy was around four years at the time of sale (Nov 2011) and the landlord had been able to collect rents fairly well.  The new, absentee owner, tried to manage the property from afar with local family assistance and quickly ran into trouble during the first six months. It was readily apparent that a professional management company needed to be called in to right the ship.    
Click here for related article by the Sacramento Business Journal.
Unfortunately, the first company proved to be highly challenged in applying the appropriate level of oversight and discretion in managing the units (twelve 2 bedrooms / two 3 bedrooms), which created a situation that required a subsequent management company to evict many of the tenants. Over time, this second professional management company assisted with the turn around, but was not without its challenges either. One thing is clear. To effectively manage an apartment complex of this [in between] size, which doesn't legally require an on-site manager (below 16 units), it is critical for the property owner to closely monitor management activities and financial reporting to catch any problems that may arise as early as possible.
Following a combination of events, the owner decided to put the property up for sale.  By this time, there was only one vacant unit, plus a non-paying tenant ready for eviction. The major challenge in attracting buyers, however, was the fact that poor operating history, due to lack of stable occupancy with consistently high rent collection, would prevent a traditional bank lender from funding a purchase with typical 25% down payment. Coincidentally, this apartment listing achieved the highest number of views on LoopNet of any property within the greater Sacramento area. Ninety-six calls were received from potential investors or agents over a three month period (average of one per day), most of whom were from the Bay Area seeking higher investment yields.  
It took over two months to find the needle in a haystack that represented a San Jose buyer (software engineer) with enough cash from a 1031 exchange to put 60% down and finance the remaining 40% through the seller. With careful oversight and persistent vigilance by the buyer's new management company, the intent is to lease the remaining units and wait for a period of stabilized occupancy and rent collection before applying with a bank to refinance the debt into a long term permanent loan with leverage closer to a more traditional 75% loan to value.
In the end, due to the ever increasing demand from Bay Area investors to achieve higher returns, the property sold for $975,000 (almost $70,000 per unit and $79 per square foot), netting the seller a $100,000 profit, which sets a new market recovery benchmark for apartment sales in this part of South Sacramento. Still, anticipated upside for the new buyer is strong. According to Axiometrics, as reported by the Sacramento Business Journal, the Sacramento region achieved the nation's highest increase in occupancy to 96.1% during the twelve month period ended June 30, 2014. The region also experienced a 6.5% year-over-year increase in rents, placing it fifth strongest nationally. Owners of multifamily properties can expect to experience a multi-year period of increasing rent growth with little to no new construction, which will maintain a supply/demand balance in favor of landlords for some time to come. 
Article contributed by Brian Jacks
Brian Jacks is a Sacramento commercial real estate broker (since 1996), specializing in commercial leasing and investment sale transactions for retail, office, industrial, multifamily, mixed-use, and special purpose properties.  Having spent over 20 years with Wells Fargo, he personally facilitated the underwriting, approval and funding of more than 225 commercial real estate loans totaling over $1 billion in proceeds.  Jacks is a Regional Vice President for East West Commercial Real Estate, a full service commercial real estate brokerage advisor based in Orange County.  For more information, contact:
Brian.Jacks@EastWestCommercial.com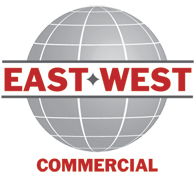 Cell (916) 837-3456 | eFax (916) 313-3778
915 L Street, Suite C-440, Sacramento, CA 95814