Not far from Midtown Sacramento, along Broadway in Oak Park, is a little known secret called T & R Taste of Texas Barbeque. Native born Texan pitmaster Rodney Ray opened T & R in August 2011 to a bevy of discriminating local patrons.  After operating for three successful years out of bright yellow and red free-standing building at the corner of Broadway and 4th Ave, Ray's dedicated following has accumulated 144 Yelp reviews with average 4 star rating and he sells out every day.
See related press by Good Day Sacramento, Sac Town Magazine, Sacramento Business Journal and Sacramento Bee.
On three separate occasions, Allen Pierleoni (Sacramento Bee food critic), has written about Ray and T & R, which by the way stands for Terrific food at a Reasonable price. Pierleoni's first taste of T & R was in March 2012, when he and a few associates gave Ray a fair shot.  Pierleoni commented, "before we left, his [Rodney's] original recipes and 'cue expertise impressed the heck out of us."  On the 4th of July (last year), Pierleoni published a long interview with Ray, where Pierleoni was quoted as saying "Ray has been around 'cue for 30 years, beginning at age 12 when he did all the barbecue-related 'grunt work' (trimming ribs, prepping fresh chicken) at his uncles's farm in Lubbock, Texas.  They smoked brisket and other meats on a 25-foot-long 'trailer pit' and sold it to a hungry clientele that kept growing. Young Rodney learned the trade from the coals up, so to speak."  Only five days later, Pierleoni published a followup article entitled T&R Taste of Texas sold out of 'cue in two hours on the 4th.
Fast forward to May 2014 when Ray called Brian Jacks (Sacramento Commercial Real Estate Broker) off the Internet to ask about opening a second BBQ location in Midtown Sacramento. Jacks was already working with a possible restauranter to replace Rick's Dessert Diner and offered Ray to be in second position. Ray said he had been dreaming about opening at this location for the past three years.  Sure enough, Ray's time came to move forward with an offer to lease the approximately 1,500 sq.ft. space next to Golden Bear and Der Biergarten at 2322 K Street. Local landlord, Thomas Roth (Western Properties), was careful to vet Ray thoroughly prior to awarding him the opportunity to take over such a prime location. This August, look for Ray's second BBQ and soul food establishment to open under the name 'Sticky Fingers', with specialization in smoking ribs, tri-tip, pork shoulder, chicken and hot links over hickory, mesquite, applewood and pecan.  
In keeping with Rick's 28 year legacy of offering delectable desserts, Ray has partnered with Vesela Peneva (Desserts by Vesela) to offer decadent desserts, including captivating cakes and perfect pies.  Prior to branching out on her own, Peneva served as Pastry Chef for Putha Creek Cafe in Winters, CA and Bakery Manager for The Coffee Garden in Sacramento, CA.
Ray and Peneva are sure to make a great team as they work together to offer the best of both worlds.
Article contributed by Brian Jacks
Brian Jacks is a Sacramento commercial real estate broker (since 1996), specializing in commercial leasing and investment sale transactions for retail, office, industrial, multifamily, mixed-use, and special purpose properties.  Having spent over 20 years with Wells Fargo, he personally facilitated the underwriting, approval and funding of more than 225 commercial real estate loans totaling over $1 billion in proceeds.  Jacks is a Regional Vice President for East West Commercial Real Estate, a full service commercial real estate brokerage advisor based in Orange County.  For more information, contact:
Brian.Jacks@EastWestCommercial.com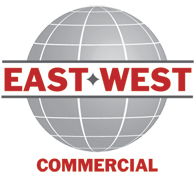 Cell (916) 837-3456 | eFax (916) 313-3778
915 L Street, Suite C-440, Sacramento, CA 95814