Curves was launched in 1992 and quickly grew to become the largest fitness franchise in the world, with over 10,000 locations in 90 countries.  In recent years, the great recession took hold and weeded out many under-performing clubs, resulting in a reduction of more than 30% (now 6,800 locations worldwide).  For many reasons, it became necessary for the original Curves founders to identify a suitable equity partner to acquire the majority stake in the business and take Curves to its next level.  One year ago, Curves was sold to North Castle Partners, a hands-on, value-added investor of high-growth, middle market companies in the beauty & personal care, consumer health, fitness, recreation & sports, home & leisure and nutrition sectors, among others.  It is anticipated that North Castle Partners will capitalize on this investment by infusing Curves with well funded resources and pertinent expertise to regain and increase market share once more.
Click here for related story in the Sacramento Business Journal.
During the highly profitable years, many Curves owners were attracted to the franchise for seemingly quick and easy profits.  It became challenging for the franchisor to maintain a high level of discretion in approving applications for re-sales.  One of the reasons for an elevated level of club failures was due to the fact many investors who acquired existing operations were not hands-on and lacked the desire or discipline to effectively manage an intense service oriented business.  It takes passion, knowledge and diligence to properly serve discerning women who often require encouragement and guidance to maintain healthy regiments and achieve their weight loss goals.  
Four relatively new club owners in the Sacramento region, who embody these ideals and attributes, include franchise owners in Antelope, Carmichael, Roseville and Citrus Heights.  East West Commercial Real Estate of Sacramento had the privilege of assisting each of these franchisees with new or renewal commercial leases within the past 18 months and was able to save each owner significant money through a combination of reduced and free upfront rent.  It started with Antelope, where a new franchisee requested assistance with a lease renewal.  Then, a relatively new owner of the Carmichael club wanted to relocate for better visibility, so she moved to a Bel Air grocery anchored shopping center across the street.  Next, a new Curves owner in Roseville acquired an existing operation and renewed her lease in place.  Finally, a fourth new owner recently purchased the long-standing Citrus Heights franchise and is relocating the commercial retail space from one side of Sunrise Marketplace to the other.   
Denise Jacks is a four year Curves veteran as circuit trainer and Zumba instructor.  Curves of Citrus Heights was previously located on Greenback Lane (across from Sunrise Mall) for over 15 years.  However, with a retiring owner and impending lease expiration, the opportunity presented itself for Jacks to acquire the business and relocate the club for its next phase of growth.  The franchise re-opened August 1, 2013 at Sunrise Village in Citrus Heights with an address of 5489-G Sunrise Blvd and is located behind Benihana (facing Uplands Way) in the former Weight Watchers space.  Sunrise Village is home to Rite Aid, Jo-Ann Fabrics, Tuesday Morning, Olive Garden, among others tenants.  Jacks plans to leverage a complementary clientele who already shop in this retail center and come from both Citrus Heights and nearby Fair Oaks.  This new location enjoys high traffic counts on the northwest corner of Madison Ave. and Sunrise Blvd.  The Curves store front is nestled towards the rear of the center with easy parking and offers a long window line with extensive view of grass and trees. 
For more information call Curves of Citrus Heights (916) 965-7700.
Why Choose Curves:
Curves is the largest fitness franchise in the world with thousands of locations in over 90 countries.
Curves first opened in 1992 as the first fitness and weight-loss facility designed for women.
Curves provides a one-stop program which includes exercise, diet, and one-on-one coaching all in one place with Curves Complete.
A Curves 30 minute workout can burn up to 500 calories and works every major muscle group with strength training, cardio and stretching.
Curves Complete coaches are certified by the prestigious Cleveland Clinic.
Curves Wellness works with major insurance providers and large employer offerings.
Curves constantly innovates with new programs such as Curves Smart, Curves Circuit with Zumba fitness and Curves Complete.
Curves has helped millions of women lose weight, gain strength, and get fit.
Article contributed by Brian Jacks
Brian Jacks is a Sacramento commercial real estate broker (since 1996) specializing in commercial leasing and investment sale transactions for retail, office, industrial, multifamily, senior housing, mixed-use, and special purpose properties.  Having spent over 20 years with Wells Fargo, he personally facilitated the underwriting, approval and funding of more than 225 commercial real estate loans totaling over $1 billion in proceeds.
Jacks is a Regional Vice President for East West Commercial Real Estate, a full service commercial real estate brokerage advisor based in Orange County.  In addition to serving the Sacramento marketplace, he is also responsible for the company's current expansion into the San Francisco Bay Area.  For more information, contact:
Brian.Jacks@EastWestCommercial.com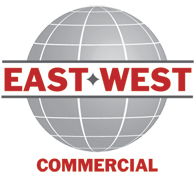 Cell (916) 837-3456 | eFax (916) 313-3778
915 L Street, Suite C440, Sacramento, CA 95814
About EAST WEST Commercial Real Estate
EAST WEST Commercial Real Estate is a full service commercial real estate brokerage advisor specializing in investment sales, commercial leasing and finance for retail, office, industrial multifamily, senior housing, self-storage, mixed-use and special purpose properties throughout California, Nevada, Arizona, Texas and Florida.  The firm is headquartered in Orange County, CA.