It's still a tenant's market out there… and its been that way for quite some time here in the Sacramento area.  Commercial property owners know all to well that savvy tenant's have the upper hand when it comes to negotiating new or renewal leases.  However, not being armed with the right information (and trying to go it alone) can lead to less than stellar results.  
The Sacramento Business Journal discussed in a recent article how Rob Fauble, owner of The Beat (a record store in Midtown Sacramento), lost his commercial property lease after 19 years in business at 1700 J Street.  Although Rob make the right decision to hire a local Sacramento commercial real estate broker, he was still unsuccessful in cutting a deal with the landlord to let him stay.  Occasionally, a commercial property owner has the opportunity to upgrade a tenant with a national company, who can pay more rent and create value for the property… such as the case with The Beat's former location.  
More often that not, however, in this current market, tenant's hold the necessary leverage to negotiate highly favorable lease terms for commercial property throughout the greater Sacramento area.  Continue reading below for a list of do's and dont's to learn how tenants can best prepare for this important task.
DO's
1.  Be proactive (not reactive).  Know well in advance when your commercial property lease expires.  Many lease renewals require a tenant to notify their landlord in writing with as much as 6 months in advance of their intention to renew.
2.  Start considering your options 9 to 12 months in advance of lease expiration so you don't run out of time.  
3.  Interview several Sacramento commercial real estate brokers and select one to represent you in an official capacity.  Sign an exclusive agreement so you know a professional will see your through to the end.
DONT's
1.  Don't try to engage a landlord directly without having all the industry knowledge and tools at your disposal.  Chances are the landlord knows much more than you about the current market and whether you're getting a fair deal.
2.  Don't wait too long to start the process.  The more time that elapses towards lease expiration, the more leverage relinquish to a landlord.  In this case, time is not your friend.
3.  Don't call around yourself to every sign with available commercial space.  This starts the beginning of a very confusing process for a tenant and nobody truly has your best interest in mind.
Bottom line, make the prudent decision to find and utilize a single professional commercial real estate broker who you can count on to negotiate a new or renewal lease on your behalf.  It doesn't cost you anything to have someone on your side.  You will be glad you did.
Article contributed by Brian Jacks
Brian Jacks is a Sacramento commercial real estate broker (since 1996) specializing in commercial leasing and investment sale transactions for retail, office, industrial, multifamily, senior housing, mixed-use, and special purpose properties.  Having spent over 20 years with Wells Fargo, he personally facilitated the underwriting, approval and funding of more than 225 commercial real estate loans totaling over $1 billion in proceeds.
Jacks is a Regional Vice President for East West Commercial Real Estate, a full service commercial real estate brokerage advisor based in Orange County.  In addition to serving the Sacramento marketplace, he is also responsible for the company's current expansion into the San Francisco Bay Area.  For more information, contact:
Brian.Jacks@EastWestCommercial.com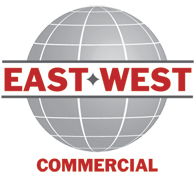 Cell (916) 837-3456 | eFax (916) 313-3778
915 L Street, Suite C440, Sacramento, CA 95814
About EAST WEST Commercial Real Estate
EAST WEST Commercial Real Estate is a full service commercial real estate brokerage advisor specializing in investment sales, commercial leasing and finance for retail, office, industrial multifamily, senior housing, self-storage, mixed-use and special purpose properties throughout California, Nevada, Arizona, Texas and Florida.  The firm is headquartered in Orange County, CA.