East West Commercial Real Estate is proud to announce its facilitation of a new 3-year office / special purpose l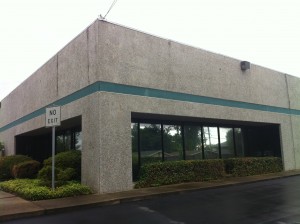 ease for Veritas Church in Roseville, CA, effective July 1, 2012. Veritas has been led by Senior Pastor Erik Meyers for the past four years, since inception in 2008. While Veritas has been blessed with the ability to share space in other non-profit facilities, it has been difficult, but a necessary reality to relocate basically once every year since it all began. Veritas' most recent facility was subleased from Cornerstone Christian School at 202 Bonita Street in Roseville, CA. At a Veritas Church membership meeting held on the evening of June 3, 2012, a collective sigh of relief was heard as Pastor Erik discussed the new lease opportunity with his congregation… finally, a place of their own.
Only a week prior, had Sacramento commercial real estate broker, Brian Jacks, sat down with Pastor Erik to discuss possibilities for leasing their own office space in Roseville. Everything on the market was too expensive for this small church with a limited budget. It was basically agreed that Veritas would need a miracle to make this dream a reality and both left the meeting disappointed at the bleak prospects. Lo and behold, an unexpected miracle began to unfold that very next hour. An ideal facility was located at 1052 Melody Lane and negotiations started immediately. Within jus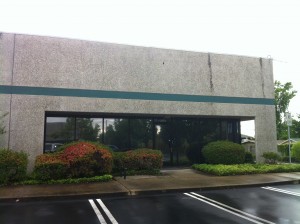 t over a week, the deal was signed, sealed and delivered at the right price and terms.
Veritas Church will soon be open for worship services at 1052 Melody Lane, Suite 290, just off Interstate 80 at Riverside Ave, in a 5,500 square foot space that is well appointed with much natural light. It's orientation at the back of an office complex is ideal for a nice quiet setting. Extensive landscaping and sufficient parking are also positive attributes of the space. A few modifications, such as the removal of walls and replacement of carpet are currently underway, allowing for Veritas to make the space their own.
Article contributed by Brian Jacks
Brian Jacks is a Sacramento commercial real estate broker (since 1996) specializing in commercial leasing and investment sale transactions for retail, shopping centers, multifamily, apartments, senior housing, office, industrial, mixed-use, and special purpose properties.  Having spent over 20 years with Wells Fargo, he personally facilitated the underwriting, approval and funding of almost 250 commercial loans totaling over $1 billion in proceeds.
Jacks is a Regional Vice President for EAST WEST Commercial Real Estate, a full service commercial real estate brokerage advisor based in Orange County.  In addition to serving the Sacramento marketplace, he is also responsible for the company's current expansion into the San Francisco Bay Area.  For more information, contact:
Brian.Jacks@EastWestCommercial.com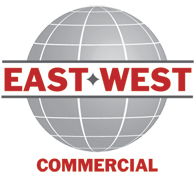 Cell (916) 837-3456 | eFax (916) 313-3778
915 L Street, Suite C440, Sacramento, CA 95814
About EAST WEST Commercial Real Estate
EAST WEST Commercial Real Estate is a full service commercial real estate brokerage advisor specializing in investment sales, commercial leasing and finance for retail, office, industrial multifamily, senior housing, self-storage, mixed-use and special purpose properties throughout California and Arizona.  The firm is headquartered in Orange County, CA.  Brokerage offices include Sacramento, San Francisco, Walnut Creek, San Jose, Oakland, Los Angeles, San Diego, Orange County, Riverside, San Bernardino and Phoenix.  Other services include bank REOs, 1031 exchanges, nationwide commercial Business Opinions of Value (BOV's) and Broker Price Opinions (BPO's), mortgage brokerage, lender services, and asset management.